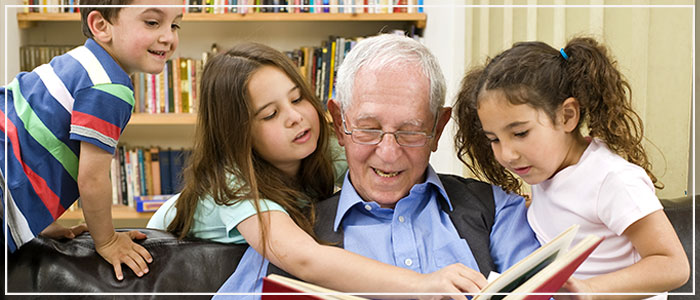 Legacy Books
Whether you want to preserve your own life stories or those of a loved one, a legacy book captures and presents them in a beautiful way.
Your legacy book will be as unique as you are. Here's the general process:
Organizational Meeting—At the Organizational Meeting we discuss your vision and goals and define the scope of your project. For example, for whom are you creating the book? Will it be a broad family or personal history, or will it focus on a few select incidents in your life? Will it include lots of old photos or family memorabilia? Do you have any special requests or concerns?
Interviews—Your legacy book is based on your stories and reminiscences, elicited through a series of interviews designed to spark your memories and bring out details of your life. The number of interviews depends on the project scope; a full life history can typically be captured in eight to twelve hours. We meet in a quiet location where you are comfortable, such as your home, for one or two hours at a time. All interviews are digitally recorded.
Transcription and Editing—The recorded interviews are transcribed. Then, while adhering to the primary goal of retaining your words and "voice," I craft an engaging, first-person narrative from the transcriptions, integrating my interview questions into your answers, eliminating "ums" and "ahs," and reorganizing and editing as needed.
Review and Revision—You review the draft manuscript, marking any corrections needed. Then I incorporate your revisions, proofread the revised manuscript, and deliver it for your approval and signoff.
Production—I work with you to turn the manuscript into whatever final form we agreed to earlier in the process. This may include selecting and scanning photographs and memorabilia; writing photo captions; working with a professional book designer; and coordinating with a printer.
The result: your one-of-a-kind book—your story, in your own words.
Want to learn more? Contact me today to talk about creating a legacy book for yourself or someone you love.
Create a Legacy Book for Yourself or a Loved One
Working with Sheryl on my mother's legacy story was a true pleasure. During the interviews, Sheryl asked the right questions to encourage Mother to tell the entire story. She was prompt in responding to questions and diligent in reminding us when we had important deadlines to meet. The entire process was an enjoyable experience. The resulting book, Full Circle, is priceless and will be a treasure for our entire family for years to come. Marilyn Corbett